Strain-gauges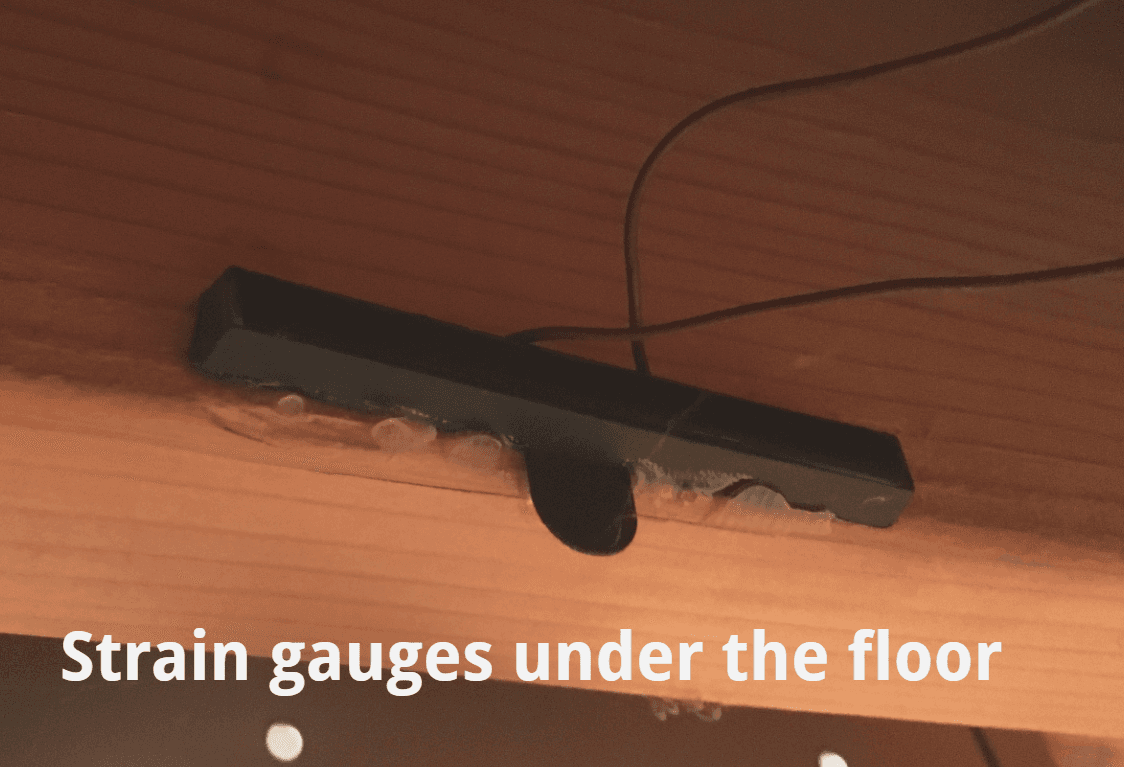 I've been using Pulsor under-floor strain gauges for many years. Currently they are connected through an alarm panel into the home automation system but I plan on connecting them directly to an HX711 and reading analog values from them.
Strain-gauges vary their resistance as they flex. By gluing them to the underside or side of a joist they can detect someone standing in an area about 2m x 1m above. The exact area covered depends on the direction of the joists and the stiffness of the floor but even through a hardwood floor and 0.75" subfloor they can detect an adult above.
If you need more sensitivity you can put a very shallow saw cut in the beam and glue them across the gap, this concentrates the stress on the sensor.
By wiring them in a wheatstone bridge you can compensate for any temperature sensors. An ideal set up has four sensors connected together but two with 1k ohm resistors works well too and if necessary a single sensor and three 1k ohm resistors will work.
Pulsor sensors are also ideal for situations where a regular PIR sensor cannot work. People use them on boats where the rocking motion and sunlight would trigger many other sensor types. I use them under outdoor decks and indoors on stairs and some room floors. The biggest issue is that you need access under the floor to install them.
Long term plans include using the HX711 (a digital scale chip with an accurate ADC) to read them. Can I detect who is above by their weight? or the shape of the impulse as they walk over the sensor?