Humidity Sensors (DHT11, DHT22, AM2320)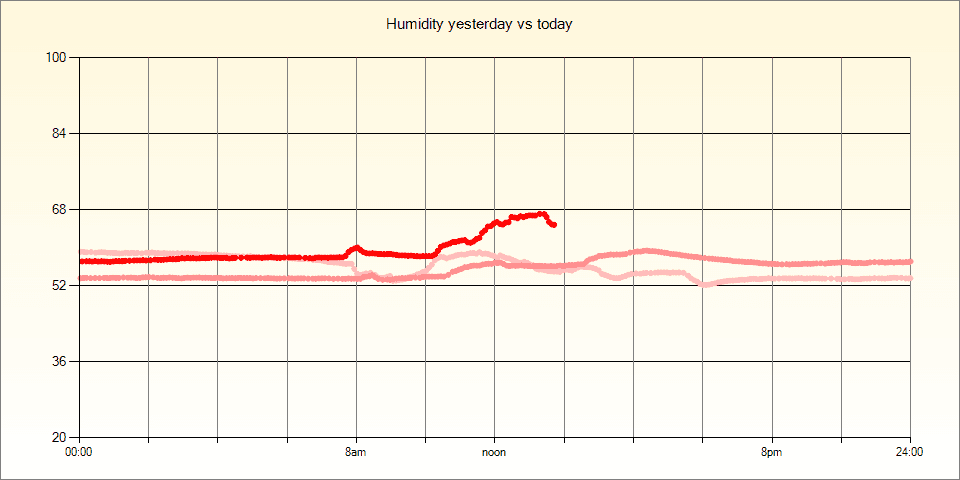 The DHT11 and equivalent humidity sensors can be connected to an Arduino or ESP8266 easily to provide humidity data to a home automation system. The local pull-up resistor is critical: reduce it to ensure you get a reliable digital signal from the device. Connecting them over a long distance has proven tricky as there is a lot of noise on the data line. Even with the correct resistors and short runs I find they still provide bad data occasionally (drop or add a bit) so I also feed them into a simple filter: keep the last 5 values, sort them by value and then pick the middle one.
I use humidity sensors in the bathrooms to automatically turn the fan on and the heating element behind the mirrors when the bathroom becomes steamy.