T-Mobile home internet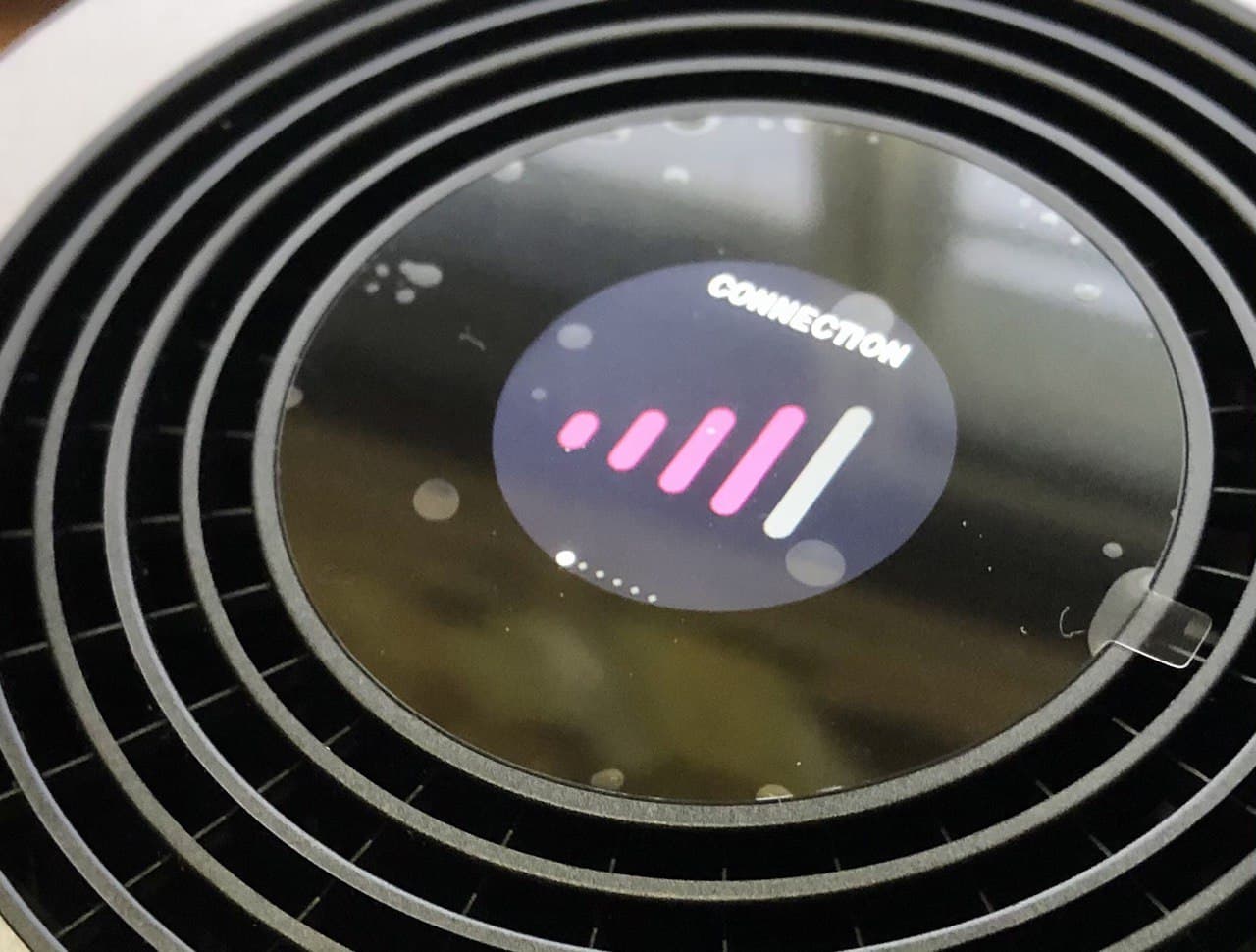 I received a T-Mobile Home Internet Gateway today. The plan is to add it to our router in a dual-WAN configuration so that traffic is split between T-Mobile and XFinity thus avoiding the XFinity 1.2TB cap and providing a backup during these difficult times when we are all working or studying from home.
I've tried the device in a few locations. The best location is in our barn which has a better line of sight to a T-Mobile cell tower. At the barn it gets a "good" signal rating resulting in some quite decent download and upload speeds: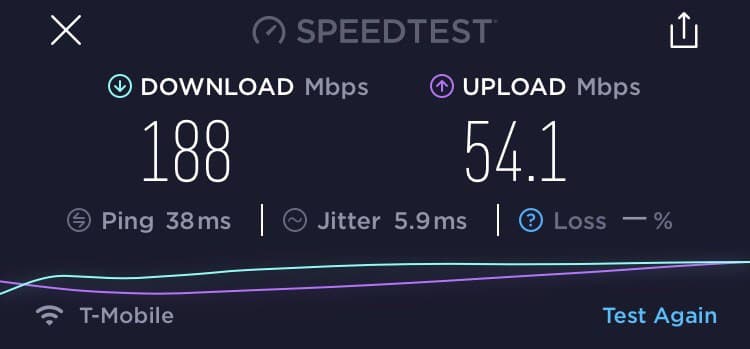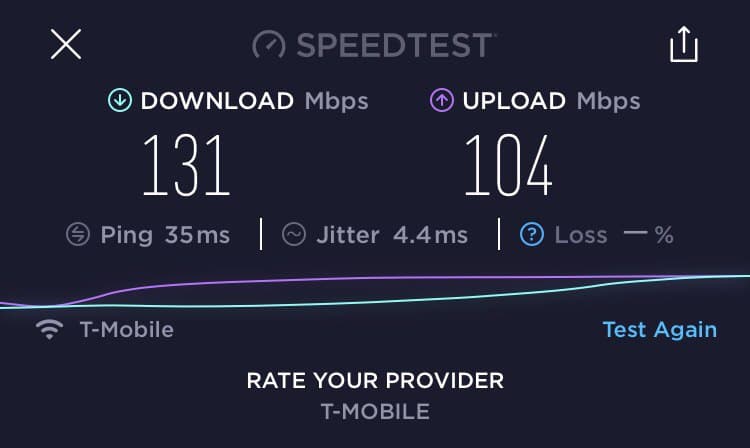 So for half the price of XFinity it's getting slightly faster download speeds, much faster upload speeds, and no 1.2TB cap. The downside is that the latency is about 3x that of XFinity so it's not great for gaming.
The T-Mobile router appears to include an excellent WiFi antenna covering most of our house from a single location. I plan to connect it into the router on the second WAN port but need to figure out a location that has both a CAT5 connection and a good connection to the local cellphone tower.
I'll update this post after a few months when we see how well it does in practice, but for now, it's looking good.