Asian Gadgets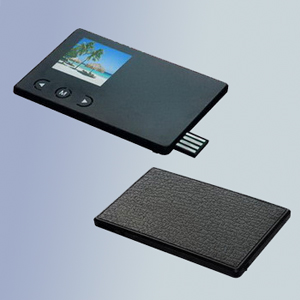 It's always fun to go looking at some of the gadgets our Asian counterparts dream up. Here's a small sample of ones I've come across recently that elicited a 'that's cool' or a 'that's crazy' reaction:
This novelty is a USB flash memory card with a twist: it has a digital display built right into it so you can show your photos right off the card without a computer. Seems a little confused to me - if I wanted a small player there are other options that use more of the surface area for the screen. If I wanted a USB memory card I'd go for something more compact. Still, it's a neat idea and it looks like it could almost fit in a wallet. \
This HD camera is designed to mount in your car, it looks like it can record in loop mode, so if you are ever involved in an accident you have all the proof you need.  There's some sample video on YouTube showing it in action and the video quality is pretty impressive.
It would be a neat device to take along on a driving vacation, or maybe on one of the more scenic drives around here like Mt. Rainier or the Olympic peninsula.
If you bought four of them your could make your own Google street view car!