Finally got the 1U Atom Server racked up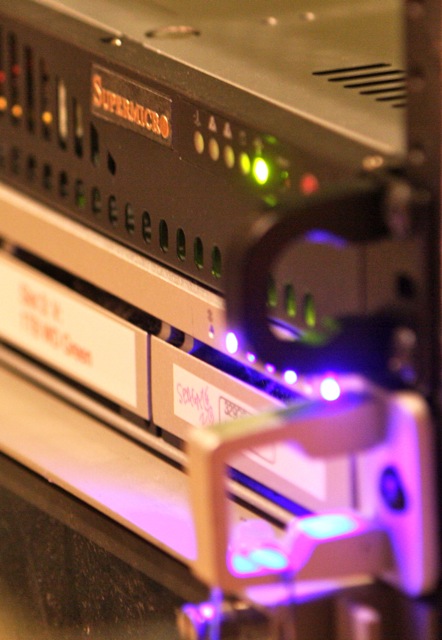 The Atom server I added to my home network is finally installed in the rack and I've begun moving storage over to it and off the rather overloaded home automation server. The 1U immediately below it houses 4 SATA drives (mostly 2TB now) with USB/Firewire connections. Readers of my blog will recall my disdain for RAID as a "backup" technology (it's for availabilitynot backup) so the storage scheme I used is original ->backup -> second backup so there are three copies of everything.
The Atom server is running 64-bit Windows Server and seems surprisingly fast. I plan to run MongoDB on it too.