World's Fastest Music Video Production - Guinness World Record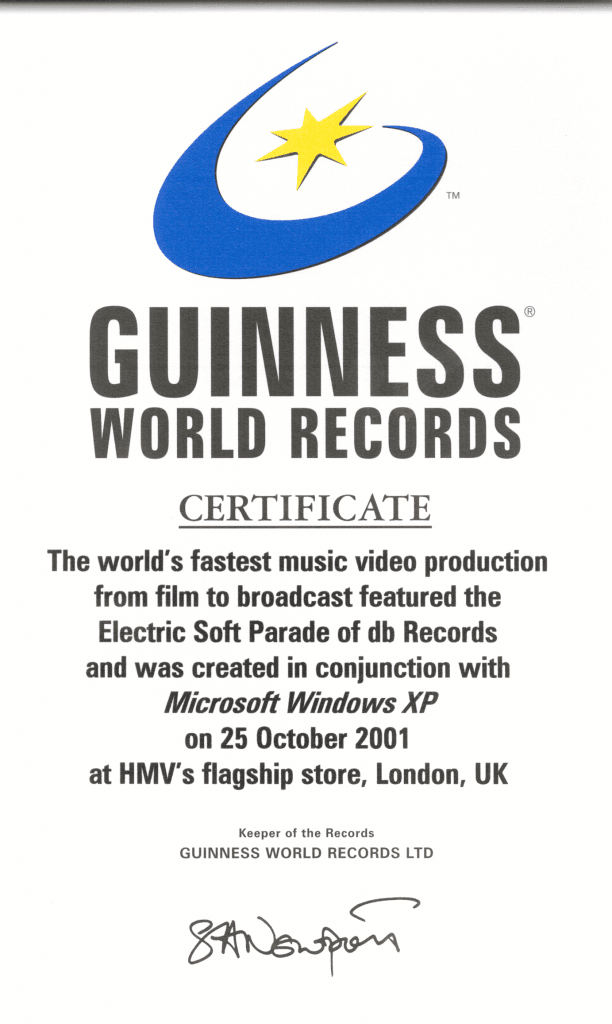 On October 25, 2001 I set a Guinness World Record by editing a music video from camera-roll to publication in 3 hours 46 minutes and 19 seconds beating the previous record which stood at 4 days. I was showing off Windows Movie Maker in Windows XP and edited non-stop for the entire time to create the video. We filmed an English band called Electric Soft Parade on the roof-top of HMV records in London and on the streets around HMV records. There were nine separate tapes that had to be edited together to create the finished video. The video included a cameo appearance by Steve Ballmer dressed in a bowler hat.
Editing non-stop on stage using an editor that was not designed for multi-track editing like this was an exhausting experience but Windows Movie Maker performed flawlessly. I suspect this may also qualify as the world's longest live demonstration of a software product on stage!
This is NOT the version I created on stage but it's the same song "There's a Silence":