Lunar Eclipse June 2010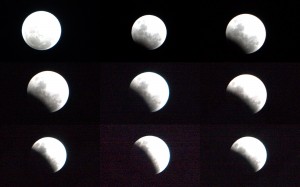 I was fortunate to be in the right place at the right time to capture this sequence of images of the lunar eclipse. Shot from Cooloongatta, Queensland, Australia with a Canon 70-200 f2.8 lens the composite and some of my individual shots were wused by the BBC on their web site here and here.
Tue Jun 29 2010 17:20:32 GMT-0700 (Pacific Daylight Time)
Next page: A better way to share photos ...